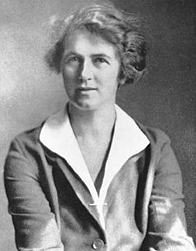 Mina Margery Crandon
(1888 – 1941)
"Margery" the Medium:
A Two Year Investigation of a
Physical Medium
This book about Mina Crandon will provide you with valuable knowledge about the challenges of the seance room, not least the hardship of physical mediumship.
"Margery" the Medium:
A Two Year Investigation of a Physical Medium –
Click to read
---
---
---
---
---
---
---

---
---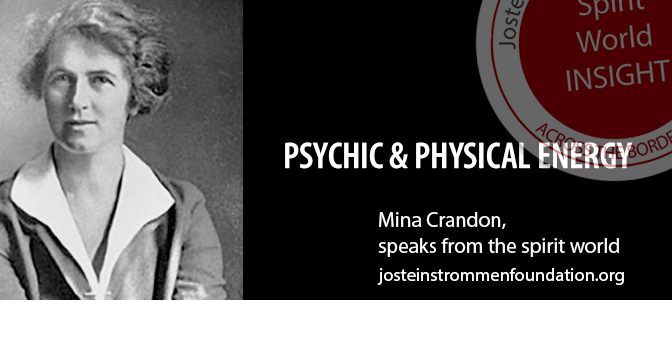 ---
---
---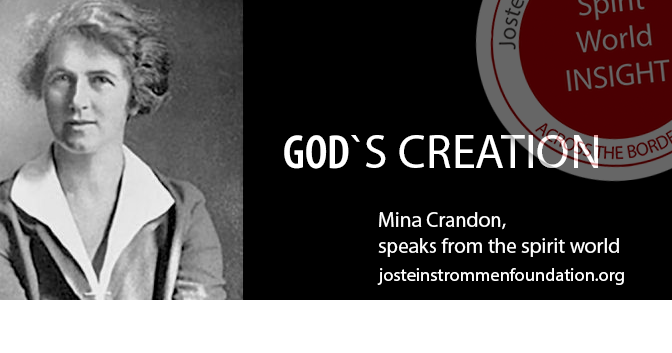 ---
---
Pictures from the investigation of Mina Crandon´s mediumistic abilities.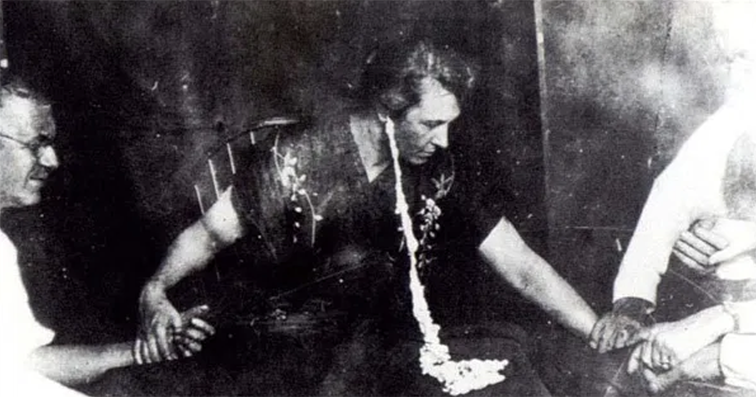 Ectoplasm (ectoplasmic independent voicebox) exuded from Mina Crandon´s ear.
Ectoplasm exuded from Mina Crandon´s Solar Plexus, in the process of materialising a spirit hand trying to make a fingerprint.
The "shake hands" with a materialised spirit hand.
Mina Crandon was scrutinised to such a degree that she even nude gave evidence of ectoplasm materialising spirit-hand from Solar Plexus.
Walter Stinson – Ectoplasmic spirit-hand materialised from Solar Plexus of Mina Crandon purports to be her brother Walter Stinson.
---
My wife Lise and I experienced this phenomenon, the materialisation of a hand, alleged to be Walter Stinson´s hand at a seance with the physical medium Stewart Alexander in the UK, Hull, 21 August 2008. Listen to the audio clip from the seance. (Walter says several times that "you are all so quiet", he says this repeatedly because voices raise the energy level needed for the experiment".
---