Seance – Building the Bridge of Love
In the seance, the meeting place between the material and the spirit world, visitors from both worlds attend. Many souls gather in these settings building a union of love, the Bridge of Love, where we have spirit contact through physical manifestation/vitalization and trance communication.
The spirit world is highly organised. Read how it is organised – The Spirit World – 7. Organisation
White Bear (1859 – 1932)
Native American Leader
Chief of the Lower Yanktonais at Standing Rock
Chief of the Indian police a/k/a Tom Frosted
Biographical

Anna Elisabeth Westerlund (1907 – 1995)
Norwegian born, author and known for her psychic abilities.
Les om hennes liv
Forfatterskap – Nasjonalbiblioteket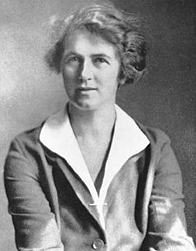 Mina Margery Crandon
(1888 – 1941)
BORDERLINE FACTS & RESEARCH
"Margery" the Medium:
A Two Year Investigation of a
Physical Medium
Charles Richet
(1850 – 1935)
BORDERLINE FACTS & RESEARCH
"Thirty Years of Psychical Research –
being a Treatise on Metapsychics" –
by Charles Richet PhD – Biographical

Chemists work with energy fields and many souls participate
to keep the wheels turning.
Spirits giving their love – building the Bridge of Love